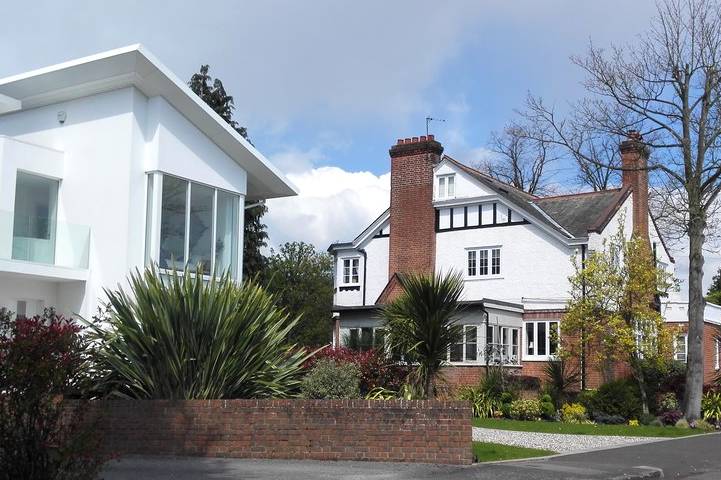 Peaceful dwellings typify Weybridge, from cosy flats, to detached residences in their own grounds. Commercial activity is well established, with varied local businesses.
Whilst Weybridge is a commuter town, the area also supports global companies and people who come to work in the UK from many places. Moving home may take them to another Surrey town, or much further away.
Local To International
Farrer & Fenwick are ideally placed to carry out removals in Weybridge, with offices either side of the town and an understanding of local needs. We appreciate how much Weybridge residents value good service and efficiency.
Household removals in Weybridge are carried out using our own well trained staff and up to date vehicles, to any UK destination.
Overseas moves are also managed entirely in house. Our own fleet offering a door to door service across Europe, with worldwide shipping available.
Business removals in Weybridge will be managed by business specialists. To ensure minimum downtime and total support, from planning, to staff relocation.
Secure storage is available to all clients, for a day or a year. We provide a collection and delivery service, with containers at your home, or office where that suits.
You can see a breakdown of our Weybridge removals services, delivered by staff who follow the British Association of Removers code of conduct and offer a personal, advice based service.
Moving need not be stressful, or the time lines unpredictable. With professional support and planning, you can focus on enjoying the day.
Tailored Removals Support
Whether you are moving within Weybridge, across the UK, or across Europe, you should in a sense not be aware of a difference. We help achieve this by treating each move as unique, organising services to suit and providing ongoing support.
Dedicated advice through a removal support specialist. Sharing knowledge and experience helps everyone.
Clear communication from the day we meet, to the day you move. This ensures continuity and helps to manage any changes in schedule.
Professional packing to care for your possessions. Your entire household can also be unpacked and laid out ready for you to move in.
Reliable insurance cover and management of import, or export documentation. Peace of mind, with less time taken up for you.
By working with you, Farrer & Fenwick offer a high quality service, at a reasonable cost. Why not request a removals quote online. We will check availability for a removal in Weybridge, get back to you promptly and arrange for a surveyor to visit.