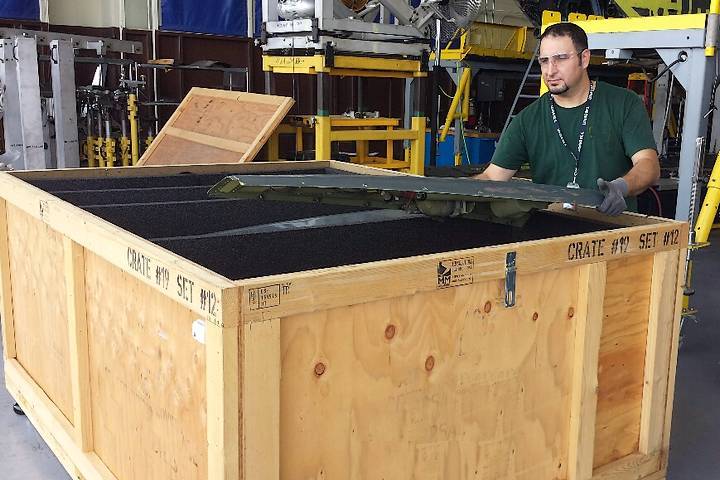 Each crate can be tailored by experienced hands, to take almost any item. They are then stored in a secure warehouse, able to hold vast numbers of our clients consignments, yet still treat them with individual respect.
The prime objective of a storage facility is to ensure your possessions are returned in the condition they arrived, after a week, or a year.
Surrey Storage Centre
As you can see, our well laid out warehouse is able to take as much, or as little as you wish and the materials handling equipment can cope with any requirements.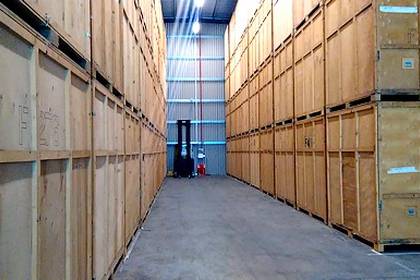 Farrer and Fenwick understand our Surrey storage facility needs to provide a specialist service, not simply an add on. In a purpose built, secure storage centre, with flexibility and professional care to meet your needs:
High security storage warehouse with 24 hour CCTV.
Collection, delivery and packing by our specialist staff.
Small, personal spaces, or multiple storage containers.
High quality materials handling equipment for all tasks.
Custom built archiving for secure document storage.
Detailed inventories, dedicated wrapping & packing.
Storage items prepared and documented for shipping.
Comprehensive support, including insurance cover.
All the above are essential ingredients for a good storage solution, although we offer one more, personal support. Our business is run by people for people, their objective is to care for your possessions as they would their own.
Security & Preservation
Whether you need an entire household or business stored away, documents archived, or a service for storing antiques in Surrey, we offer experience and care. Your possessions are important to you and often irreplaceable.
Our Surrey storage centre is manned by trained warehouse staff, who go to every length to ensure whatever you store is returned in the same condition as on arrival.
Collecting and delivering items in good order is vital. We offer unique storage vans, which allow a container to be delivered to and packed at your home. Within the UK, or internationally.
Having a secure storage warehouse manned by staff who focus on this field alone is also an advantage. For our customers and to ensure our removals service has professional back up.
By having transportation and storage facilities within one business, we match our service to your situation, at a realistic cost. If you need well managed storage in the Surrey area, one of our specialist team can be contacted at any time.