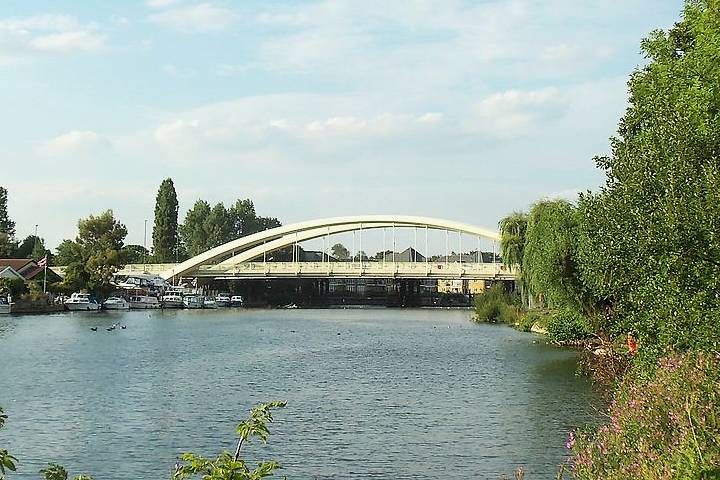 Six bridges have spanned the Thames at Walton since the 1750s, to reach a town which predates Roman times. This has continued to expand, providing services and homes to people who deserve good support.
An Established Service
Farrer & Fenwick were founded in Walton two decades ago. Whilst our Surrey depot may have moved a few miles away, our ties with the town remain strong.
We are a leading provider of removals in Walton-on-Thames. Offering a tailored service to residents and business in the area, ensuring they have comprehensive support:
Our objective in helping you move is to avoid a stressful time, by taking a friendly yet professional stance. Whether you are moving locally, or to another country, personal service ensures you enjoy arriving in your new location.
Designing Your Move
Having a full range of services in house brings coordination to a move and leaves our staff free to focus on customer needs. From the first visit of our removals surveyor, to moving day.
A time when good support allows you to manage life in a pleasant way. Concentrating on the needs of your family, whilst your possessions are cared for:
Professional packing means items are moved safely and they can be unpacked ready for your arrival.
Ongoing advice can help with any unusual requirements, or bring continuity if there is a need to change schedule.
Full insurance cover for UK, or international removals allows peace of mind, as can help with documentation.
Services working together means domestic, business, or storage aspects of a move function in a complimentary way.
Our team hold detailed knowledge of property types in Walton-on-Thames and their demands. They are happy to share this, with you, or with each other.
Well timed support comes from good communication, on the day and from the moment we meet. You can request a removals quote online and one of our surveyors will arrange a visit, to understand your needs and explain how we work with you.