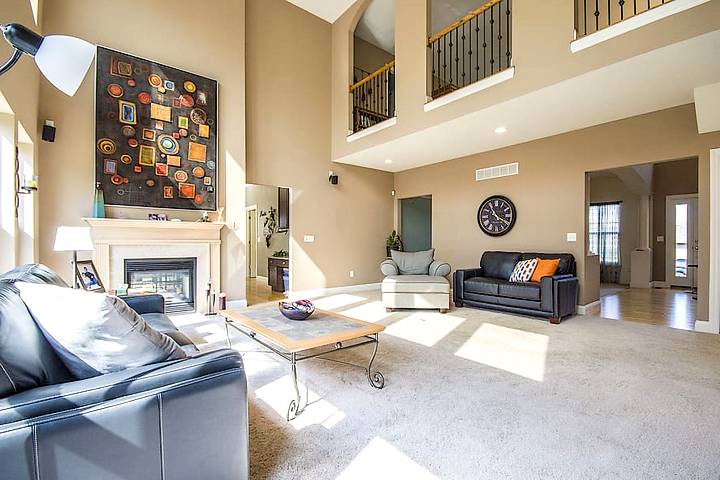 Our homes are as varied as we are, from pleasant open space, to a busy kitchen, or a library filled to the brim. They reflect our lives, our character and in each case, deserve individual attention.
Moving home is by nature change and often welcome, although there will be aspects you wish to transfer. Seeing this happen smoothly requires a little planning.
Free Survey Visits
The first consideration when choosing a removals company is trust, a belief they will offer a reasonable, firm price and meet expectations. Our removals surveyors explain how we work to your requirements rather than our own.
Concerns or specific needs you have are the starting point.
They will run through the entire moving process with you.
Caring for your possessions including insurance is detailed.
Items can be measured, routes through the house planned.
Requirements for storage, packing, or crating are covered.
Above all, our surveyor is there to share their experience.
You will be provided with a detailed moving plan and clear quotation. If you need help with documentation for moving overseas, this is available. Should there be particular needs related to your household, we are there to assist.
Home and Business
Our Domestic, Business and International Divisions provide an equal, integrated service, whether you are moving home, or relocating a business. Even for smaller removals, if dedicated skills are appropriate, they will be supplied.
Few people have the same needs. We provide services locally, across Surrey and UK wide, for a range of clients. A small flat, a spacious home, a high tech office, a few miles down the road, or to another country.
The surveyor who visits you will be chosen to match the situation and is there to ensure your move is a success, by bringing experience from similar moves. They are not quote providers or salesmen, they are there to share knowledge.
We work by working with others, as partners on an important day, as advisers where that helps. If you feel this approach meets your needs, by all means contact us at your convenience.