As spring and summer approach, a wish to explore grows. The people we move within Surrey have a fine choice of places to visit, Brooklands Museum is high on the list, or historic homes such as Hampton Court.
They also tell us of less well known spots which are worth time, or our removal teams come across them on their travels through the county. A few which were recommended by those who visited are shown below:
Titsey Place and Gardens
Just 2 miles north of Oxted and open from May to September, Titsey Place offers a combination of stunning formal gardens, a renowned kitchen garden and 500 acres of woodland, containing a manor house originating in Tudor times.
A walk in the lush woodlands is worth the trip, with refreshments at the end, along with a house containing portraits by Reynolds and scenes of Venice by Canaletto.
Divers Cove, Godstone
Wild water swimming has become popular but can hold risks. Divers Cove offer a compromise, with well marked circuits, a trained safety crew member on the water and another on the pontoon, with access to a safety boat.
If a few family members want a quieter time, hot tubs and sauna pods are available, along with a good selection of food and drink to enjoy in a fine setting.
The Singletrack Foundation
Cross country biking is another growing sport and Singletrack have something for everyone, from advanced participants, to beginners. Specialized bikes, helmets, gloves and more are available for hire if you don't have your own.
All ages are welcome, or a family coaching session if you want to try out the sport, or just watch other family members in the glorious Surrey Hills.
Mystery Treasure Trails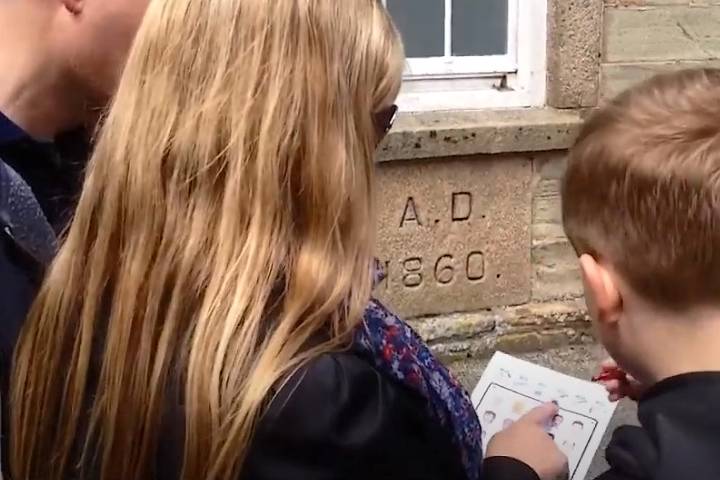 If you want a self organised day away and enjoy working out clues to solve a mystery, this is a good choice. Suitable for all ages and downloading a single trail booklet (£9.99) should be fine for 4 or 5 people.
You will get to know whichever Surrey town you choose, including Guildford, Dorking, Weybridge, Reigate, Kingston and others offering parkland, or urban trails.
The Fruit Of The Vine
The view of Denbies vineyard from Box Hill is worth a stop on the way. When you arrive, a leisurely stroll will reveal more, or a 50 minute tour on the vineyard's own train, with ample reason to return to the centre of the estate.
From afternoon tea, to sampling the produce, to dinner in the restaurant, a good blend of Surrey countryside, fresh air and spoiling yourself.
There are other vineyards in Surrey, along with theme parks, museums, theatres, galleries, activity centres and much more. We are fortunate carrying out removals in Surrey, a great county to live in and enjoy.