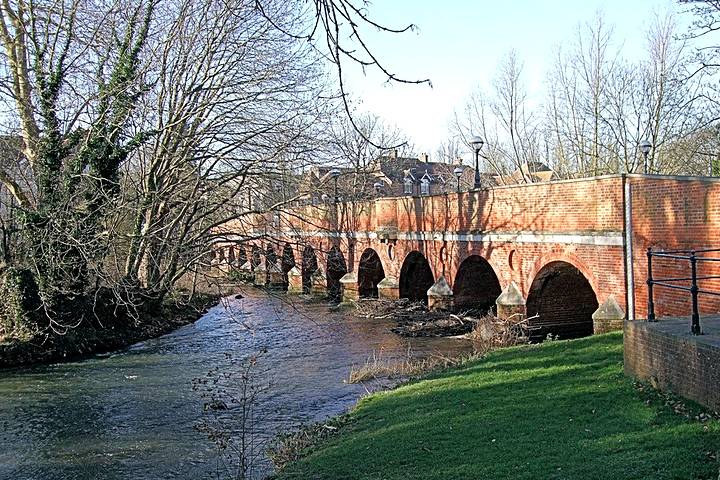 Leatherhead bridge leads to a town close to London, yet nearer Surrey's countryside. An area originally settled by Celtic hill farmers, now part of our modern society.
This brings diverse requirements for removals, from individual dwellings, to large family homes. Services they need cover moves in Surrey, overnight to the edges of the UK, or to any global destination.
Local To International
From our Fetcham base, Farrer & Fenwick are well placed for removals in Leatherhead, delivered by professional staff. Their role is to listen to you and create solutions to suit, from a complete range of removal services:
A full packing services is available, to see every item in your home cared for and arriving in good shape. Purpose built vehicles can deliver and then collect containers to be packed on site, by you, or our staff.
Our Leatherhead removals team ensure the services you need are well coordinated. Schedules should be real and kept to, not just a paper exercise. A removals company is there to reduce stress, allow you to enjoy arriving at your new location.
Advice Based Support
Whether your move is within Leatherhead, across the UK, or international, in a removals sense this can feel the same. Our staff work with you, basing their support on your priorities and on wider practical requirements.
Dedicated advice is available at any time from a removal support manager, with complete understanding of your move.
Clear communication leads our work internally and with our clients. Snags are avoided and on the rare occasion they crop up, dealt with calmly.
Practical support is always there for you and your possessions. From advice on self packing, to driving routes, to assistance when you arrive.
Removals management is continuous. We can have your home laid out as you wish on arrival, or organise storage and delivery at a time to suit.
Insurance cover is available for UK and overseas moves. Customs documentation advice, or management on your behalf is part of our service.
Farrer & Fenwick offer high quality support to give you peace of mind. Effective oversight also controls, rather than increases costs, so you can receive a reasonable quote which is kept to. Above all, the approach provides freedom to move.