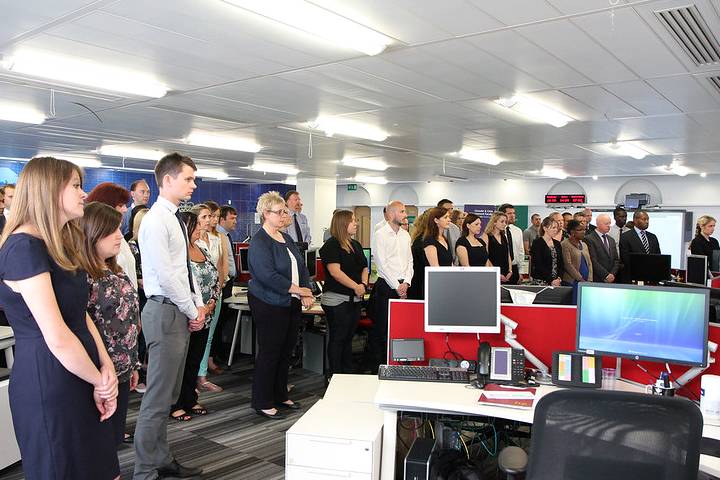 Our Surrey staff removals service supports employees and business efficiency. Helping your team focus on their work, without needing to worry about their move.
Practicalities matter, people and possessions arriving where and when they should. How staff feel about a move effects how they feel about their job. A well planned move makes business sense and assists profitability.
Wanting staff to have the best removals support because they are people you care about is natural. Using a service which also thinks of your business is valuable.
Moving Staff Matters
The old maxim that your staff are your greatest asset should never be forgotten. Whether they are relocating, or new employees, ensuring they are content helps everyone.
Our task is to see they avoid stress during the moving process and your expectations on their behalf are fully met. Accurate planning and good communication are factors, as reaction to sudden change can be.
You will need a removals company who manage any situation in a calm and professional way, without needing to constantly get back to you. Communication should be a priority but not just because something does not suit.
We approach staff removals for companies in, or moving to Surrey as a caring but tightly planned operation. This ensures each day goes to plan, the needs of your staff and requirements of your business become our responsibility as well.
Combined Services
We believe the reason we supply an efficient service is a combination of our in house services. In a company that has been built from the ground up, to offer more than just removals:
International Shipping – From personal possessions, to an entire household, always using trusted routes and people.
Secure Storage – In our purpose built facility, collected and delivered by a specialist team using adapted vehicles.
European Removals – To the EU and beyond, carried out by our own, well trained, experienced staff.
Dedicated Support – With an account manager assigned to every contract, to move one person, or many more.
Every business removals service employees need is available, from packing, to export paperwork, local advice and insurance. Above all, the ethos of a company who recognise they are moving people, not just goods.