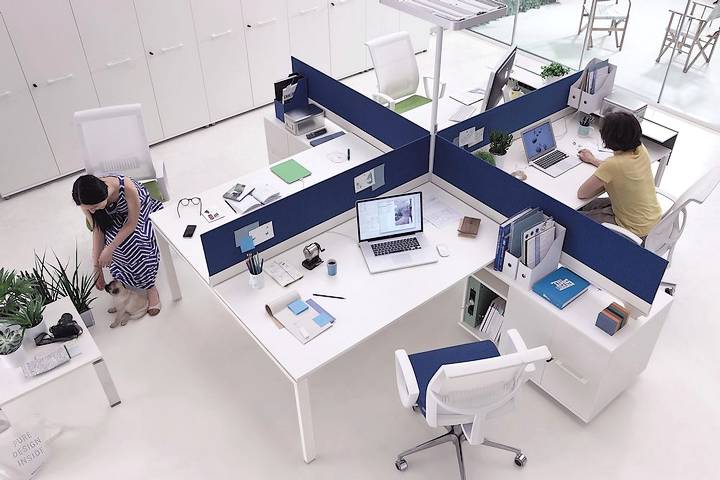 Corporate interior design is not a luxurious add on. Carried out correctly, this can pay for itself quite quickly. Your staff are happier and more productive, your clients may notice the difference if they visit.
The skills of a designer are key, yet they need the right support to build the finished product and bring true value.
Interiors For Business
From creating a unique boardroom, to office facilities for a range of staff, commercial interior designers need to be able to focus. Farrer & Fenwick support them, by taking care of logistical needs and providing a perfectly timed service:
A Business Account Manager, used to meeting corporate needs.
Secure storage, for safe harbour and to consolidate deliveries.
Packing and unpacking, carried out by well trained staff who care.
Inventories, customs, or other documentation managed as you wish.
Full liability cover, modern vehicles and two decades of experience.
Alongside practical support, working with commercial designers has shown us the importance of being flexible. Every project is different, integration of our services needs to be a match.
A designer has a responsibility to deliver a great feel but they also consider their client's downtime, staff, or business disturbance. The removals company they work with must do the same.
Commercial Expectations
We have heard removal companies say they don't need to worry about personal service, when carrying out business, rather than domestic moves. The opposite is true, a house won't lose value if you are off schedule, a business will.
Fine, practical design and achieving what everyone set out to matter to businesses but they tell us timing is next on the list. Change is best controlled by schedules which mean what they say.
Courtesy and an understanding of how a business operates also count. Every contractor you hire is representing you, they can add to the valuable opinion those you work with have, or undo weeks of good work and achieve the opposite.
If the unexpected happens, or plans simply change, how this is handled matters again. Maturity and practical skills are often a good answer to business removals, one which will be welcomed.
Farrer & Fenwick offer a high quality service your clients will be happy with, we hope you will. By working alongside you and ensuring we understand the brief, we become part of a team.