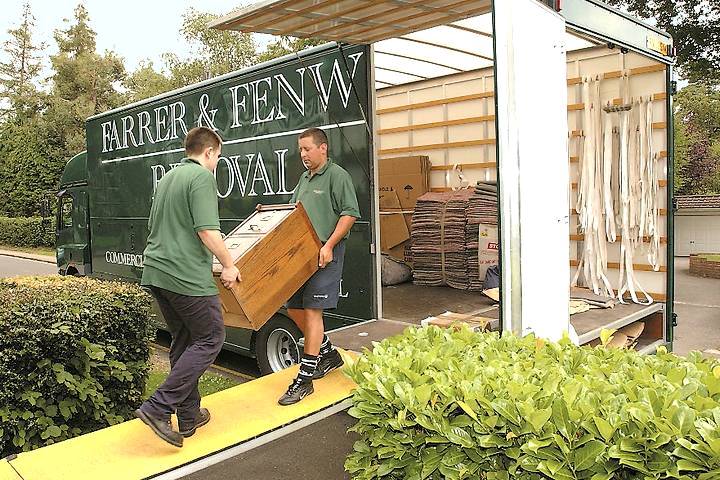 Adaptable vehicles and professional staff make a difference to any move, although there is a more important ingredient.
Individual service turns removals into the experience they should be, tailored to you and your household. Stress replaced by the satisfaction a quite rare day in life should offer, as your new home beckons.
A Unique Approach
Farrer and Fenwick began over two decades ago, with removals in Walton-on-Thames. Expanding gradually, to create a UK removals and storage company with a difference, every procedure we put in place starts with the customer's viewpoint.
The years have flown by enjoyably, allowing us to build a national and international presence. We never forget that the prime impetus in this has been referrals from one client to the next.
Our clients naturally include those moving within, or away from the county and a growing number moving to Surrey. People may not use a removals service often but need trusted support when they do.
Farrer and Fenwick have worked to ensure the facilities you need are in place. They include a dedicated warehouse for secure storage, an array of materials handling equipment and specialist staff.
We are proud of our growth, along with maintaining independence and flexibility. An achievement shared with our clients, who are supported through local services, in Leatherhead, Weybridge and Guildford.
National strength and local care help ensure a removal is as individual as our clients are, offering support beyond their expectations. Tailored, cost effective, for domestic and business customers.
Our Principle of Support
Whether you are moving within Surrey, inside the UK, or to an overseas destination, our approach remains the same. The basis is supporting your move and your decisions, through professional input and advice.
An ethos which applies to our staff, who are our company and receive all the support, or training they need. To serve you and to see your possessions kept safe.
This includes help with the practicalities of moving, from packing, to advice on legislation, export documentation, insurance and valuation. Our objective is to allow you to focus on your goals, without having to spend time on unfamiliar detail.
Our Surrey removals service and dedicated storage facility operate by providing friendly, dedicated support. Seeing that the plans put in place happen as they should.
Although we haven't yet had a customer issue we couldn't resolve amicably, external routes are available as they should be. Detailed information covering legislation, your rights and an ADR scheme is available on this website.
Farrer and Fenwick's need is to meet yours. If you would like to work with an ethical company, please get in touch with us at any time.